For an additional fee and deposit, you get an Electronic Supra iBox for buyer agent's to get access to your home and show your home. The Supra Box is the state of the art device for full service brokersA person or firm that acts as an agent between providers and users of products or services, such as a mortgage broker or real estate broker. See also "Mortgage Broker." and requires an electronic device only issued to licensed real estate agents to open the box and get the key out. With the Electronic Supra Box all activity is recorded electronically and is traceable to prevent unauthorized individuals from entering your home. 
The iBox is the original Supra infrared keybox. Infrared technology allows smartphones to access the keys stored in the iBox key container. Real estate agents can simply pointOne percent of the amount of the mortgage loan. For example, if a loan is made for $50,000, one point equals $500. and beam their eKEY® enabled smartphone at the iBox to interact with it.
Each time an iBox is opened, both the key and iBox record the date, time and the identify of the keyholder. The information is delivered to Supra's secure database and can be obtained using SupraWEB. The listingAn agreement of which a property is marketed through a service or association composed of several agents with fees and a commission from the sale of a property shared between the selling broker and the listing broker. agent can also read the iBox to view recent access information.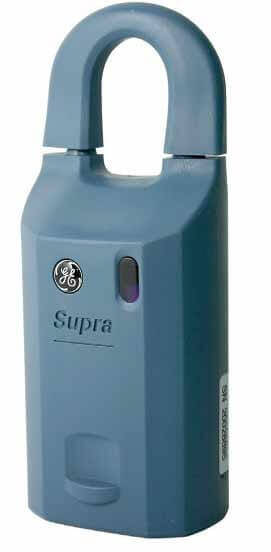 Notice: This website contains general information about legal and financial matters. The information is not advice, and should not be treated as such. You must not rely on the information on this website as an alternative to legal or financial advice from your attorney, accountant or other professional services provider. If you have any specific questions about any legal and financial matter you should consult your attorney, accountant or other professional services provider.